Coming Soon: new works will be published in I'M HORNY curated by Tom Giles in aid of LGBT+ Charity Stonewall's BEYOND ABUSE. July 2020, London, UK.
Coming Soon: feature directing untitled folder 5: on alternative means of (queer) resistance. Summer 2020, Shanghai, China.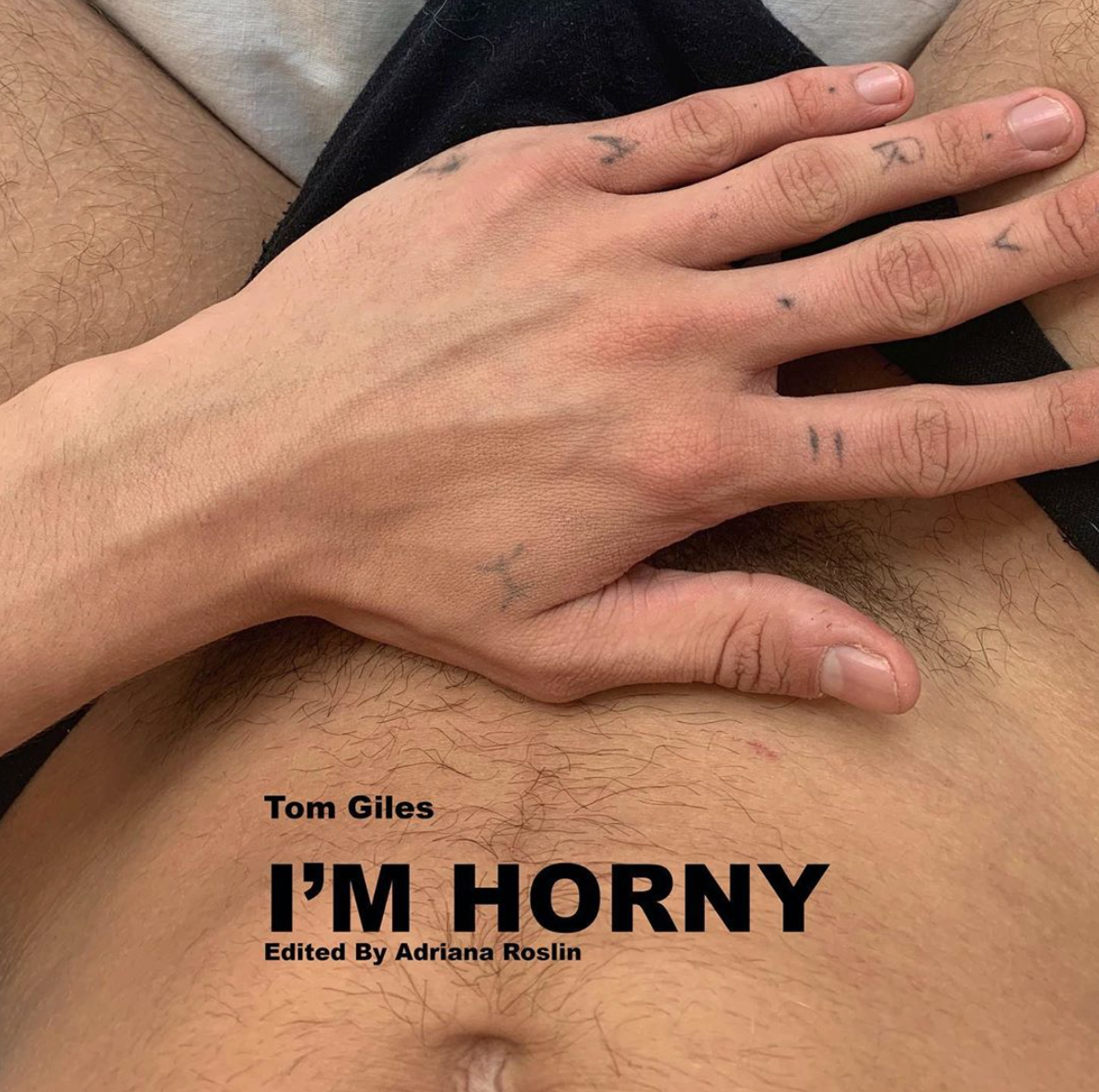 2020*MAGAZINE. March 2o20, Madrid, Spain.
Work featured alongside with Caesar Arenas, fey fey, Geray Mena and 8 other artists.
Selling on here.

2020*MAGAZINE is an exercise about the immediate future from 12 different perspectives, one for each month. Every year, the magazine will be presented in a completely different way, adapting each publication to the moment we're living and covering a whole decade, from 2020 to 2029.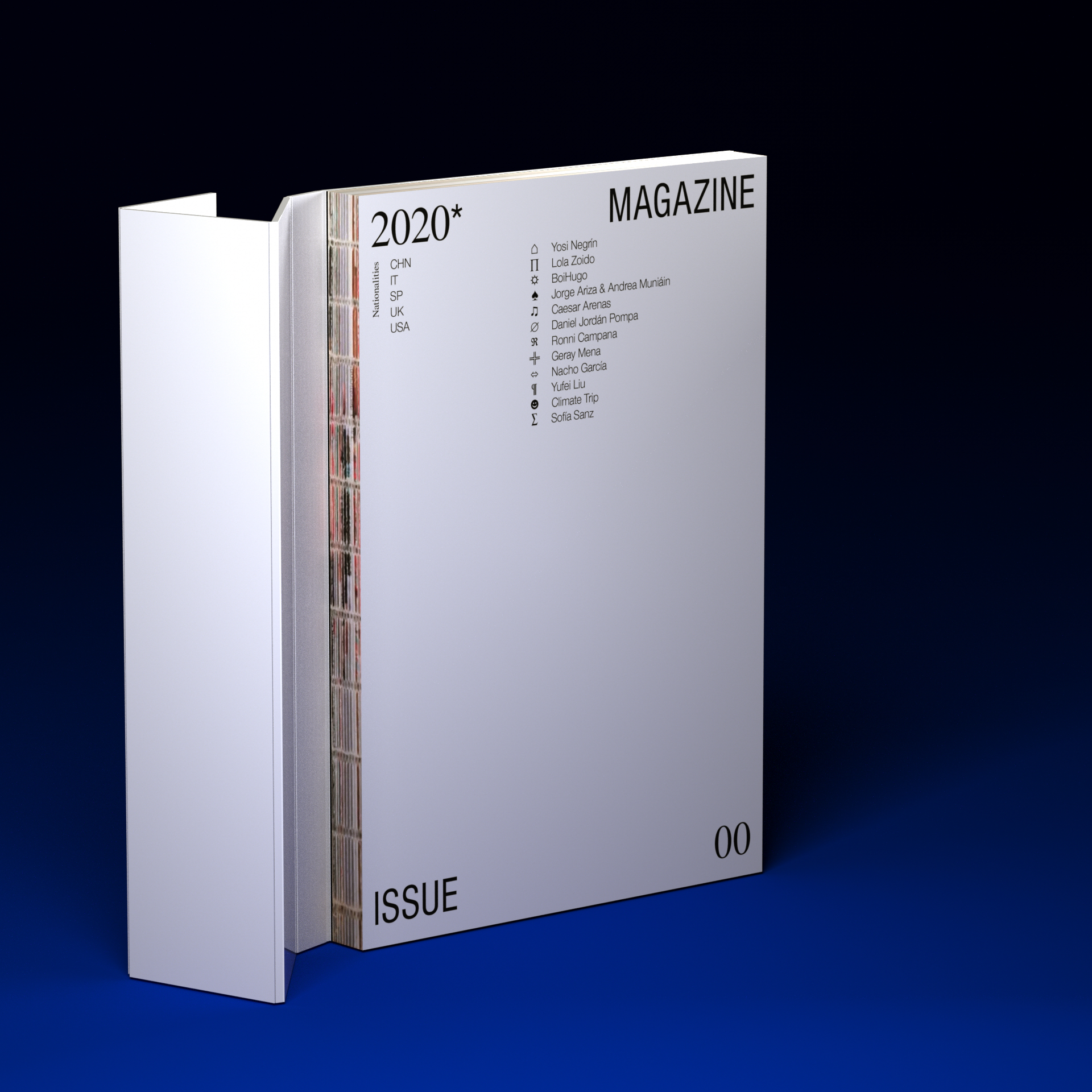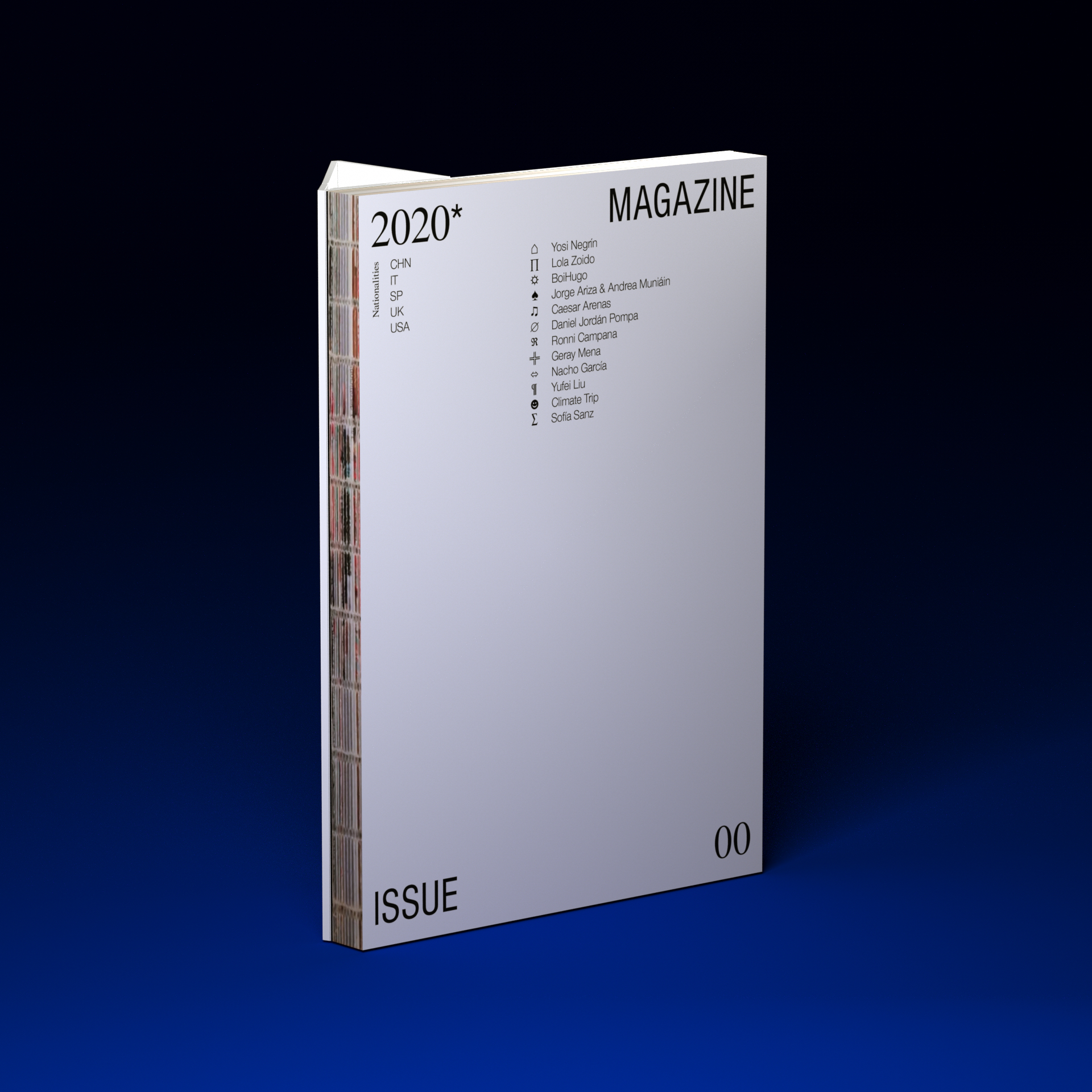 Home Sweet Home (2020).
Print on aluminium, size varies.

Home Sweet Home is a small visual investigation of the interior settings of family-themed homoerotic pornographies. Making breakfast for step-sons in the kitchen; home tutoring from a step-bro after school; watching TV under the same blanket with the girlfriend's dad… these hour-long temporary families perform love, care, affection (and more) in constructed domestic spheres that are often overlooked. What are the politics behind these astonishingly successful attempts to capitalise on family romance? How do sexual desire and material desire interact and flirt with each other? What makes a "home" a home, where stability, immovability, and warmth are deemed to be the primary credentials, sitting alongside vases, books, yoga mats and fake flowers?



Feature Directing and Editing: Untitled Folder issue 4, June 2019, Shanghai, China.
Featured on STACK Magazines.
Avaiable at Baron (UK), LVDB Books (Japan), The Book Society (Korea), Weidian (China), STACK (Worldwide)

untitled folder is a Chinese and English bilingual culture, art and fashion publication founded by Edge Yang, co-edited by boihugo. With a focus on masculinities and global oriental queer, we persist in marching forward in the exploration of multiple truths. We expect the rising of newborn powers. We raise questions, and try to defend our values alongside our doubts. We explore the boundaries of our identifications, in order to seek a friendlier context for dialogue.



Open Call: Cum For Me One Last Time
In collabration with Callum Abbott. December 2018, London, U.K.
Accompanied by a conversation between Kitty Drake and Ben Freeman: Why the Tumblr Ban Leaves Us Sleepwalking Into A Totalitarian Information Landscape appeared in untitled folder 4

I started browsing gay porno on Tumblr in my senior year of high school, dating back to 2013. It played an irreplaceable role in shaping my sexuality and exploring my identity from my late adolescence to early adulthood. After hearing the devastating news that all of the explicit content was going to be removed in mid December 2018, I wanked to my Tumblr "likes" as if it was the last time ever. It was romantic, yet perhaps more of a ritual. In the final days of the Tumblr porno era, we posted an open call to invite people to masturbate to their Tumblr, cum, take a photo of the cum and send it to us as a documentation of the collective online orgasm carnival, to in memory of this generational and cultural phenomenon.